FESCO Transportation Group has delivered steam reforming equipment for hydrocracking complex to Afipsky Oil Refinery. The cargo weighing 3.85 thousand tons was transported in five lots from the Port of Constanta (Romania) to Afipsky Oil Refinery via the Port of Novorossiysk. The heaviest equipment unit transported weighed 160 tons and had overall dimensions of 25х5х4 meters.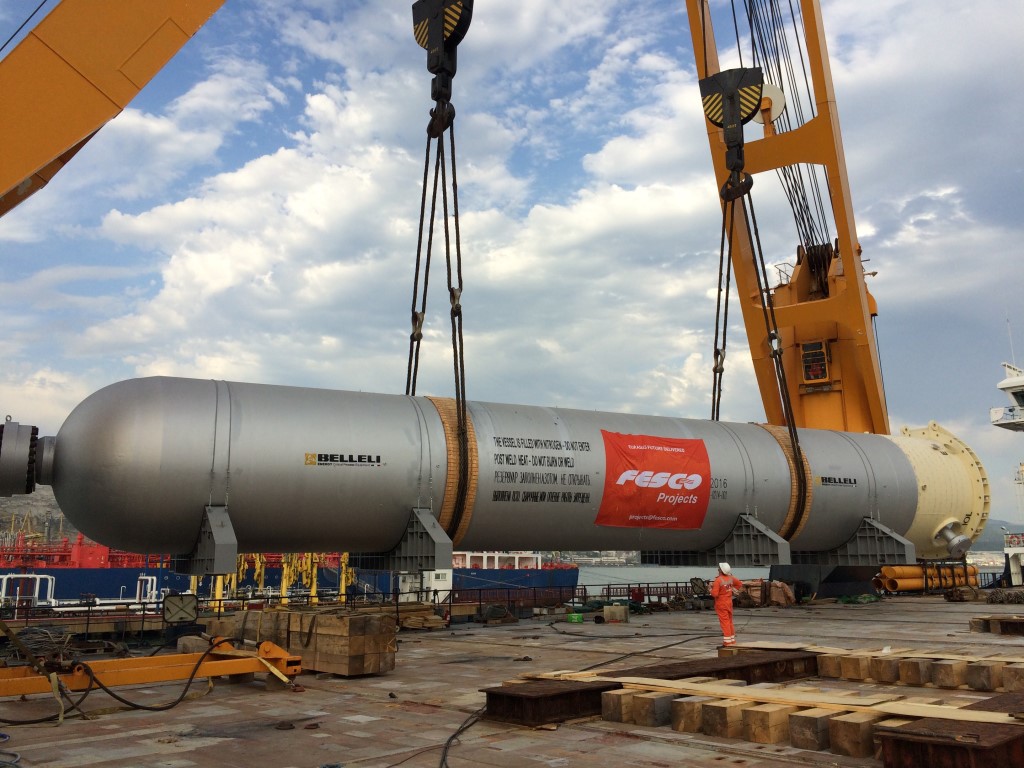 To carry out the project FESCO had developed an individual transportation plan including marine transportation fr om the Port of Constanta wh ere the cargo was built up, handling and dispatch in the Port of Novorossiysk, and truck transportation to the destination point. Handling and fastening of each lot in the Port of Constanta took approximately three days, marine transportation to Novorossiysk, two days, handling in Novorossiysk, three days, cargo stocking in the Port, cargo pickup and delivery to the Refinery, seven days.
As part of this project FESCO organized and carried out related works such as surveying services in the ports of dispatch and arrival, cargo insurance and customs support.
In addition, FESCO carried out handling and dispatch of 2.65 thousand tons of oversized and heavy equipment in the Port of Novorossiysk for delivery to the Oil Refinery from July 2017 till August 2018. The heaviest unit weighed 743 tons and its overall dimensions were 29х7х6 meters.
Afipsky Oil Refinery is one of the largest refineries in the south of Russia. Thanks to its production capacities, it can annually refine 6 million tons of oil. In 2010, there was launched a large scale reconstruction of the refinery aimed at increasing oil refining capacities up to 9 million tons per year, and increasing the oil refining depth from 77% to 93%.